Aussie Pooch Mobile Franchise - Mobile Dog Wash Service PH 1300 369 369
Join the World's 1st and Premier Dog Wash and Care Franchise System established in 1991!
Click here to contact us or click here for our home page
The benefits of being an Aussie Pooch Mobile franchisee

For info about Aussie Pooch Mobile services (which can include dog massage - just ask when making a booking) see our mobile dog wash services listed Oz Doggy here

Aussie Pooch Mobile Dog Wash Franchises offers you financial freedom doing something you truly love, is fun, keeps you fit and healthy while you are playing with gorgeous puppies and dogs of all shapes and sizes.

To find out more about the day to day operations watch our information video (

Click Here

)

Much more than just dog washing, you interact with customers to provide additional services including grooming and dog clipping, an exclusive range of Aussie Pooch branded retail products, as well as everyday products, massage therapy, plus friendly helpful advice. All this adds to your profit streams.

"I initially started a franchise with Aussie Pooch operating it around my young family, later I purchased additional territories and built and split them up, gaining a further profit..

I have been with Aussie Pooch for over 12 years now. The back up and support I receive is second to none. Joining Aussie Pooch Mobile has changed my life. It is so rewarding making a difference in the lives of dogs and their parents. Join our team and you too can have the good fortune of enjoying what you do and earning fantastic money"

Debra Firth Blacktown (NSW) Franchisee.

Aussie Pooch has *flexible franchise packages to suit your needs which include your very own exclusive territory and everything you need to start. Help with *finance is also available. The initial investment in a franchise varies depending on these packages.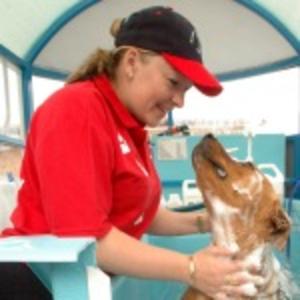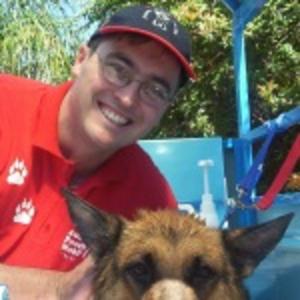 ---
Update your ozdoggy profile, web page, or directory listing here
---
Send a message