The Dog Shed
Australia's Professional Dog Grooming School WA 6210
Click here to contact us or click here for our home page
NEXT COURSE:

Please contact for 2019 dates

Interstate and overseas students catered for.

One on one student training in becoming a Professional Dog Groomer. All breeds taught to each student. I have started, built up and sold three dog grooming salons. I now operate the fourth salon. I am not selling again but instead teach you to have a successful career as a dog groomer.

Only 2 - 4 students per course to ensure 'one on one' training in order that a high level of skill is reached for each student. Course runs for 3 weeks - hands on intensive training and full support provided on return home.

Accommodation and train transfers free, just pitch in for your food or buy your own is fine. Very friendly and animals abound atmosphere. Partner may stay for small additional cost. Horse riding lessons available in your spare time on a well trained horse for those interested.

Other comments

Please contact me with any questions you may have. See Dogshed website - www.dogshedgroomingschool.com.au

Testimonial from student: Teresa Morales - Mexico.

I have just completed the Dog Grooming course with Wendy Reid from Mandurah, Western Australia, and what a fantastic time I had. Not only did I lean so much but I had a fun doing it.

The course was great because being one on one training it flows at the trainee's pace, so when you have a difficulty understanding something you can repeat that part until you fully understand. You have time to practice all the techniques of clippers, scissors, nail clipping, ears and every single aspect of the course.

For me the instruction was very clear and understandable with so much practical training it was fantastic. Wendy's own dogs who's coats are left to grow and they are the first dog's you practice on meaning for me the nervousness of "I can make a mistake" just disappears giving you lots of confidence right from the start.

I also took advantage of the horse riding lessons Wendy was offering as part of the package, and for me it was unbelievable. I had always wanted to learn to ride properly, and with only a few lessons previous to my time with Wendy I can't believe how much I improved. With Wendy having her own horses and show jumping arena we commenced the training and believe it or not within three weeks I was going over small jumps.

With the warm friendly welcome from Wendy and the animals (Snowy, Kenya, Ponty, Biscuit, Peter, Taupo, Percy Pig and the rest of the cats, rooster, hens, Kangaroos, etc ) I was made to feel part of the family right from the start, this made the experience even more special. So I would like to thank you from the bottom of my heart and wish you and all the animals all the best and I send all my love.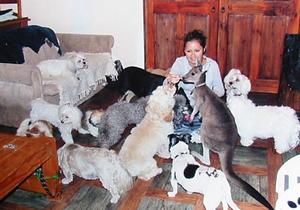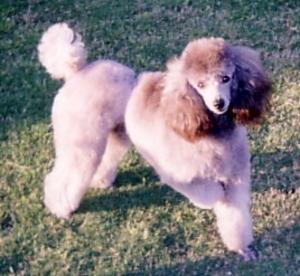 ---
Update your ozdoggy profile, web page, or directory listing here
---
Send a message