PROJECT RE-HOME! Saving the lives of Pound Dogs on Death Row in New Zealand
So far EVERY video that we have filmed has RE-HOMED each dog within 4 to 7 days. We have saved 21 dogs in 6 weeks that would have otherwise been euthanized or worse, shot. BUT WE NEED YOUR HELP
Click here to contact us or click here for our home page
About the feature dog above:

This gorgeous lab X called Monthy was destined to be euthanised - but after Carlie (from NZ based Stonewall Productions) posted a video they received 881 views within 4 days, and 43 emails from interested owners and Monty was rehomed to an NZ Police woman within 6 days.

About our NZ based Stonewall Productions service to dogs on death row

We are film makers based in the Bay of Plenty, New Zealand who film the heart-rending stories of pound dogs on Death Row – Dogs who are literally pawing at their cages in desperation hoping that someone will choose them before their 7 days is up! So far EVERY video that we have filmed has RE-HOMED each dog within 4 – 7 days, We have saved 21 dogs in 6 weeks that would have otherwise been euthanised or worse, shot.

Getting the message out there saves these dogs lives

The videos of these pound dogs are going viral across social media. This Bearded Collie dog destined for being euthanized the following morning received 2, 500 views on our youtube channel and was rescued and rehomed the next day.

We receive no support from any council - please help us

PROJECT RE-HOME is working! However as local councils will not support our continued filming, even though it is saving the lives of dogs every week! We need your help to continue! If your business can donate as little as $50 per month, we will include your logo on the end of every video to show your support of these dogs.

Anything an individual can provide will put petrol in our car and help us get to the next pund. Carlie is not doing this for money - she is doing this to save unwanted dogs being put down. It is frightening that some councils in New Zealand will kill a dog just to keep up a quota. It is frightening that come councils in New Zealand will kill dogs in their pounds and acknowledge it costs $80 to do...but reject an offer to video and rehome the dog.

To view the videos of these precious dogs and their stories or to help donate, please check out our work here:

http://www.stonewallproductions.co.nz/project-rehome.html

Can you help Carlie and this project? Your donation is not tax deductable in Australia or New Zealand - but until Carlie can get local NZ councils to accept a business proposition that it is cheaper to video and save unwanted dogs vs killing them - this project relies 100% on donations from friends, families and supporters. The main cost is petrol to get to the pounds and other direct out of pocket expenses like batteries and food while filming. Carlie is not being paid or charging anything for her service. All donations will be passed to Carlie and all donations amounts posted on this page here. Thanks in advance of your support.

Fen 1, 2016 - Thank you Wendy from The Dog Shed for your $85 donation - it's on the way to Carlie today!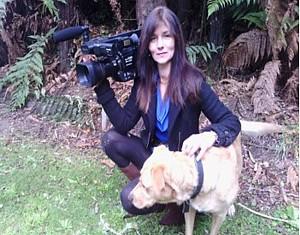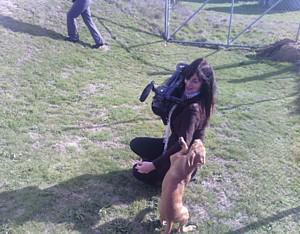 ---
Update your ozdoggy profile, web page, or directory listing here
---
Send a message