Local business doing it for the community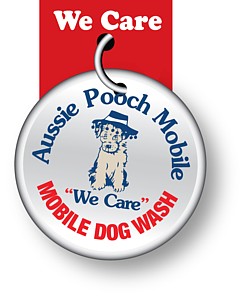 There are many local community-minded businesses and Aussie Pooch Mobile is no exception.
The Aussie Pooch Mobile (APM) philosophy of 'We Care' not only relates to cleaning and caring for dogs, it is strongly tied to caring and helping the community, with APM operators throwing themselves relentlessly into many events to help raise money for charity.
A popular event is the Aussie Pooch Mobile Dog Wash Bath-a-thon. A team of operators get together and raise much needed funds for local charities, schools or clubs. People are encouraged to bring their pooch along to be washed and the proceeds are donated to the event holders.
With a long-standing affiliation with the RSPCA, APM operators in all states participate in the RSPCA Million Paws Walk, where a major dog bath-a-thon is also held. APM also provides adopted dogs with an initial discounted APM service to help their new owners establish good canine cleanliness and are actively involved in helping care for abused and rescued dogs.
Each year APM are involved in the Variety Children's Charity Jet Trek and have helped raise over $100,000.
"I know I speak for all APM franchisees in saying that we are so fortunate to be doing something we love that we want to be able to give back to the community," says founder, Chris Taylor.
"We plan to raise more funds through our different events for Variety including helping another children receive assistance dogs.
"We encourage everyone to help in any way they can and donations can be made via Aussie Pooch Mobile, so make sure you're community conscious and keep an eye out for these upcoming local events:
MILLION PAWS WALK
This annual event is run by the RSPCA in May each year to raise much needed funds to help create awareness, educate the community, prevent acts of cruelty to animals and to protect all creatures great and small. So come along and have your pooch pampered and cleaned. Not only will you be helping a great cause, it will be a lot of fun.
APM – caring for your dog and the community.
Aussie Pooch Mobile is the World's First and Premier Dog Wash and Care franchise system Visit www.aussiepm.com.au or phone 1300 369 369
http://www.facebook.com/AussiePoochMobile