Work, live, play - Aussie Pooch Mobile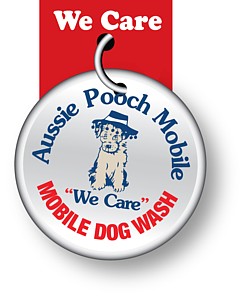 More than a job, becoming an Aussie Pooch Mobile franchisee is a complete change of lifestyle that not only gives you financial freedom doing something you truly love, but can take you down many different and exciting paths.
The Aussie Pooch philosophy of 'We Care' spills over into many different areas with activities that are only limited by your imagination.
Community involvement is high on the list with franchisees participating in charity events ranging from the Variety Club Jet Trek, Million Paws Walk, Doggy Fantastic Camping Weekends, Bath-a-thons and Doggy Dating Days.
"I love participating in charity events," says Aussie Pooch Mobile Franchisee Toni Ambrose who has just won Franchisee of the Year. I know I speak for all of us in saying that we are so fortunate to be doing something we love, that we want to be able to give back to the community. And it's so much fun."
"You not only help raise money for those in need, but you meet some fantastic people and if you're a social butterfly like me, it's even better. Aussie Pooch Mobile isn't just a job, it's great way of life."
It's a sentiment echoed by David Michael who in the past 12 months has washed over 4000 dogs and has loved every minute of it.
"I've been an Aussie Pooch Mobile franchisee for 9 years and have never looked back. I have the best job you could ask for, have made so many new friends through Aussie Pooch Mobile and everything else I've become involved in. Best of all
I have the freedom to really enjoy my life. "
Then there's Janelle Sweeney who by day is an award-winning APM Franchisee but by night goes by the name of Nell E Bean as a member of 'BobKats', and is one the world's most popular double bass players.
Such is the flexibility as a franchisee that Janelle has toured overseas twice, played an east coast Australian tour earlier this year and has been involved with many other major festivals playing to thousands of people.
She has even found a way of harmoniously melding kats and dogs, writing and recording the Aussie Pooch Mobile jingle and was recently involved in the inaugural Doggy Fantastic Weekend, a charity event sponsored by Variety Queensland and Aussie Pooch Mobile.
Aussie Pooch Mobile franchisees really do have more fun.
So change your life and become an Aussie Pooch Mobile Franchisee today.
Aussie Pooch Mobile is the World's First and Premier Dog Wash and Care franchise system Visit www.aussiepm.com.au or phone 1300 369 369
http://www.facebook.com/AussiePoochMobile