Celebrate spring with a cleaner, greener pooch!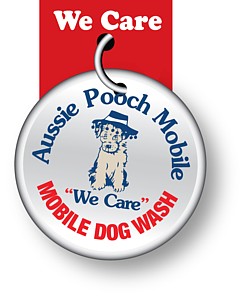 Spring is traditionally a time to 'clean out and clean up' – whether it is your home, your office, your car or your body. And don't you feel great afterwards!
But did you know it is also the perfect time to spring clean your dog and his home.
Like us, a clean, healthy dog is a happy dog, but more importantly you might just save his life.
"Getting your dog's coat back to its ultimate condition after winter is a must," says Aussie Pooch Mobile Founder Christine Taylor.
"The warmer weather attracts ticks, which when left unchecked can be deadly. A clean, knot-free coat not only makes your dog feel better, it makes it easier to check for ticks, which should be done daily. It is also important to use a tick control product."
In fact, Operation Tick Watch 2005 found that between June and December in NSW alone there were 295 fatalities due to tick paralysis and of the 3,713 cases reported, 68% hadn't used a tick protection product.
Regular bathing and grooming is also recommended – a hydrobath is ideal as it conserves water and dogs love it!
"The use of the hydrobath, gentle cleaning solutions and grooming techniques will help reduce hair shedding, particularly at this time of the year and brushing provides a revitalising overall massage that also helps loosen dirt and grit and encourages production of natural oils to keep the coat shiny," says Chris.
Fleas and flea allergies are also more prevalent so it's doubly important to use flea control products. There are over 2400 species of fleas and they are hardy little creatures, so it's necessary to treat your dog, his bedding, his house and his surrounds.
Regularly wash your dog's bedding and keep 'his' areas clean. He doesn't want to sleep on bedding that hasn't been washed for weeks.
Indulge your dog with an aromacare pamper package.
Lavender Aromacare Hydrobath – lavender rinse relieves itching, promotes healthy skin, relieves anxiety, is antibacterial, insecticidal and also promotes a positive mood. It also acts as an anti-inflammatory.
Rosemary Aromatherapy Hydrobath – rosemary is an uplifting rinse that stimulates circulation, creates a positive mood, relaxes, relieves sore tired muscles, is antibacterial and brings the blood and energy to the skin, which is beneficial for hair growth.
Finally, deodorise and condition his coat.
"Spray a specially formulated herbal deodorant on your pooch (plus living areas) so it will shimmer and shine and smell beautiful for days," advises Chris "For the best results your dog should be sprayed all over and then brushed."
Fully trained Aussie Pooch Mobile operators are available in all states and offer a full Spring Cleaning service and solutions personally tailored for your dog.
All products used are Environmentally Friendly which means they will not harm your dog, the operator or the environment. Products are all PH selected specially for dogs' skin to achieve the best possible results for your dog. Natural ingredients include pine oil, tea tree oil, rosemary, lavender, Penny Royal, vitamin E, coconut oil and neem oil, so you are ensured of a cleaner, greener dog.
Aussie Pooch Mobile is the World's First and Premier Dog Wash and Care franchise system Visit www.aussiepm.com.au or phone 1300 369 369
http://www.facebook.com/AussiePoochMobile