Celebrate Aussie Doggy Heroes with Aussie Pooch Mobile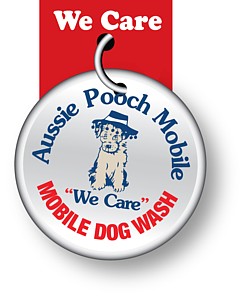 It's an Aussie tradition to celebrate heroes, and those heroes come in all shapes and sizes. And this year, Aussie Pooch Mobile is getting right behind the theme and celebrating heroes of the four-legged kind.

An Australian owned company, using Australian made products, that's been washing and caring for Australian made dogs since 1991, Aussie Pooch Mobile wants to bring awareness to everyday Australians of just how important a part dogs play in our lives.

"Many people don't realise how wonderful and diverse dogs
are," explains Aussie Pooch Mobile Founder, Chris Taylor.

"Apart from bringing joy into your life, dogs can also prolong your life. Studies have proven that dog owners actually lead longer and healthier lives, are less stressed and less anxious, are less prone to heart problems and, on top of that, are happier."

Then there are the dogs that really do save lives.

"There have been numerous stories of acts of bravery from dogs that have literally saved their owner's life," says Chris.

"From killing snakes, to saving drowning children, pulling people from burning houses and alerting people to danger," these dogs are truly incredible."

Dogs are also important in everyday life in other ways.

"Dogs are used to assist people with special needs, as Police Dogs to help and protect and working dogs on farms. Their benefits are great and many," says Chris.

Aussie Pooch Mobile support many dog-oriented programs including RSPCA's Million Paws and their own Assistant Dog Program through Variety Qld to raise money to provide training for these special dogs.

To date, Aussie Pooch Mobile have been responsible to training and placing three assistance dogs, to children with autism and cerebral palsy which has changed these children's lives beyond measure.

"We are a family oriented and community conscious business and anything we can do to support and promote dogs, we really embrace."

And now Aussie Pooch wants to get the community involved too.
"World Animal Week is October 4-10," explains Chris. "This is an opportunity to make our voices heard for animals worldwide and celebrate our own Aussie Doggy Heroes."
"During this week Aussie Pooch Mobile will be celebrating. Sunday October 10 is our inaugural 'Aussie Doggy Hero Day'. There will be many fun activities on this day and also the week leading up to it. Local Aussie Pooch operators will have details for your area or just check out the Aussie Pooch Mobile website for event details www.aussiepm.com.au
So to mark the occasion Aussie Pooch Mobile is looking to crown its own Aussie Doggy Hero.
If you have a special dog story, they would love to hear about it. Just send photos, stories, anecdotes etc and let's get dogs the recognition they deserve. Send details to info@aussiepm.com.au and place Aussie Doggy Hero in the subject line. Entries to be received by 1 October, 2010.
The best stories will be shown on the Aussie Pooch Mobile website, in the Aussie Pooch Mobile newsletter and the winner will receive an official Aussie Doggy Hero certificate and a $500 hamper full of Aussie Pooch goodies and six months worth of Aussie Pooch services. There will also be 2 runners up hampers.
"Let's celebrate our four legged friends in 'true blue' Aussie Style," says Chris.
Contact:
Chris Taylor
Founder, Aussie Pooch Mobile
P: 0411 878 762
More information, images, interviews:
More information contact:
Jane Keighley
Director
JaKe Public Relations
Phone: 07 5554 6034
Mobile: 0403 504 624
Email: jane@jakepublicrelations.com.au
Web: jakepublicrelations.com.au