NSW Franchisee still reaping rewards 10 years on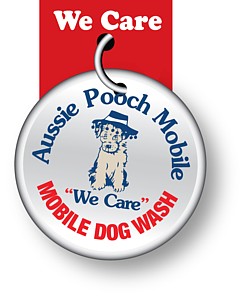 Debra Harris, who 10 years ago took the biggest punt of her life and extended her mortgage to become part of The Aussie Pooch Mobile Dog Wash and Grooming Family has not looked back. She is one of many successful women franchisees dominating the mobile home services/pet care market.



"Putting ourselves into debt to buy the franchise was a major step financially, but I've been able to repay that loan many times over,"

Debra said.

"Now there's no way I'd ever go back to working as an employee. What's more, the lifestyle change has had a positive impact on my family. When I started with Aussie Pooch Mobile Dog Wash and Grooming, my daughter was 11 and my son four," she says. "They've grown up with the business and it's enabled me to work around the demands of the kids' school and sport.

"

I have acquired additional Aussie Pooch territories, which enabled me to split and sell my area twice.



"

In October 2008, I purchased another mobile unit and my husband left full-time employment to join the business. My husband takes on the new bathing clients and my run is 90 - 95 per cent repeat 2 and 4 weekly customers.



"The back up and support I receive is second to none. Joining Aussie Pooch Mobile Dog Wash and Grooming has changed my life. It is so rewarding making a difference in the lives of dogs and their parents. Join our team and you too can have the good fortune of enjoying what you do and earning fantastic money."

Debra Harris Blacktown (NSW) Franchisee.
http://www.facebook.com/aussiepoochmobile