Raising money for charity is only a click away for like-minded dog lovers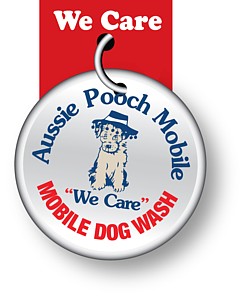 Helping charity has never been easier for dog lovers. In fact, it really is only a click away and you won't even have to reach into your wallet.
To celebrate Aussie Pooch Mobile turning 21 this year, for the entire month of March they are donating 21c for each 'LIKE' they receive on their Facebook to the RSPCA.
Aussie Pooch Mobile has a long standing affiliation with the RSPCA, participating in the Million Paws Walk every year and other RSPCA events, but this is the first in a string of charity events Aussie Pooch Mobile has planned to celebrate their 21st year, where their motto is giving back to the community for the entire year.
And the best thing is that it's really easy. Just log on to your computer, iPhone, iPad or other device, go to Aussie Pooch Mobile Face Book and hit LIKE! Easy, you will have donated 21c. And all those LIKES will add up, with the money raised by the end of the month helping abandoned animals.
"This is an exciting year for us," says Aussie pooch Mobile Founder, Christine Taylor. "Turning 21 is a real milestone and not something a lot of businesses achieve. But because dogs really are our best friends, and always will be, Aussie Pooch isn't going anywhere soon. In fact, demand for services is continually increasing as so many people are so bogged down with other things in their lives. So to celebrate our 21st year we are dedicated to giving back to our wonderful community and what better way that to start off with something so simple, that both dog owners and the general public can help out with and make a real difference.
"So please take a minute out of your time, LIKE us on Facebook and know that in some way you may just be saving a dog's life."
http://www.facebook.com/aussiepoochmobile
More information, images or interviews contact:
Jane Keighley
JaKe Public Relations
P: 0755546034
M: 0403504624
E: jane@jakepublicrelations.com.au
W: jakepublicrelations.com.au