Manage to Own – become an Aussie Pooch Mobile Franchisee and change your life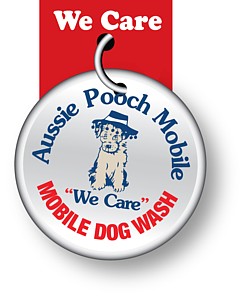 Wouldn't it be good if you were able to 'try before you buy' when it comes to taking on a new business venture?
Well, with Aussie Pooch Mobile Dog Wash & Care you can with their 'Manage to Own' opportunity, that's seen over 25 operators in the last 10 years purchase their franchise this way.
"The 'Manage to Own' program is targeted at people who have drive and aspiration to operate their own business, but don't necessarily have the full initial capital to get started," explains Chris Taylor, Founder of Aussie Pooch Mobile.
Franchise finance packages are tailor made to suit your needs; this can be a combination of your capital, in house loans, rent to buy on equipment and an incentive rebate on what you have already paid whilst being a representative (on the manage to own program).
And the best thing is no experience is required so it doesn't matter what background you have come from.
"You are initially placed in as an Aussie Pooch Mobile Representative and are provided with all the training and support you need to become a success. We work with you to help you create a manage to own business plan and if you are dedicated, work hard and build the business you would be looking to be in a position to purchase in 6-12 months.
It's a hugely popular option, with many extremely successful franchisees beginning their Aussie Pooch Mobile dog wash career this way including our current USA Master franchisee.
Richard Ellmers
One of the first people involved with the 'Manage to Own' program, with no prior experience, Richard Ellmers began his Aussie Pooch career as a Representative (contractor) on the Gold Coast in 1995. After six months he purchased his franchise. He went on to become a Master Franchisee of the Gold Coast from 1996 to 2005.
In 2004 he was approached by Chris Taylor to see if he was interested in taking on the USA and moving the brand there.

And so the plans began. The master for the Gold Coast was sold to David Michael a former Rep who also became a franchisee and was now taking on the master opportunity. Then in late 2006 Richard and his wife Annie packed up and sold their home and moved to Colorado, USA to establish The Pooch Mobile USA.

After establishing a pilot operation themselves, the business flourished and there are now 20 operators/franchisees in North America.

In 2012 Richard and Annie sold the management rights to Colorado to one of their leading franchisees and moved to Las Vegas to establish The Pooch Mobile there.
The US continues to grow under their watchful eyes and they are currently seeking people to help them grow the brand through area developer opportunities in other US states, franchises and their own 'Manage to Own' program.
Karen Richardson
Karen Richardson is another successful franchisee that began as a Rep in 1998. Such was her success that after only seven months she was able to purchase her franchise in 1999.
In 2004 she split her run and sold half of it to her own Rep, Ray Larson and three months later bought another franchise in Browns Plains, this time with her husband Mick who at the time was a stressed out, disgruntled truck driver who was looking for a change – and since then he hasn't looked back.

Since July 2009 this dynamic husband and wife team have secured four franchise agreements– Bethania, Browns Plains, Corinda and Kingston. They now have another representative working with them.
Jess Adams
Then there is Jess Adams, relatively new to the team, but determined to be as successful as her counterparts. From the day she started with Aussie Pooch her goal was to become a franchisee. Jess started as a Rep in July 2012 and just over a year later in September 2013 bought her Franchise at The Gap on Brisbane's Northside.
With a background in bush regeneration, conservation and horticulture, Jess had no prior experience working with animals, only a love of dogs and a desire to own a successful business.

As a Rep, Jess ran her business as though she was a franchisee so when she took that next step she had a sound business plan in place. However, Jess says that there's so much more satisfaction doing all the dedicated hard work for your own business.
Her business is always growing which is largely due to her customer service and her willingness to go above and beyond, a trait all Aussie Pooch franchisees possess.
For anyone looking to start with Aussie Pooch Mobile, Jess absolutely recommends the 'Manage to Own' option – for the support, framework, advice and encouragement every step of the way to buying your own Franchise, especially if you also have no prior experience of running a business.
So if in 2014 your dream is to own your own business, you love dogs and are a passionate and driven person, the Aussie Pooch 'Manage to Own' program has your name on it.
We are always looking for great people, so if you are interested please enquire further as not all areas/opportunities are listed on the website.
Simply phone Mark Welham on 0411 553 796 or 1300 369 369 to find out all the details. Or you can find out more by contacting opportunity@aussiepoochmobile.com.au
Visit our website:
http://www.aussiepm.com.au/dog-grooming-employment.html
http://www.aussiepm.com.au/dog-wash-franchise.html
See our Franchising video on Youtube
https://www.youtube.com/watch?v=Arb53R2iumc
We look forward to welcoming you to the team.
Chris Taylor
Founder, Aussie Pooch Mobile Dog Wash
Contact
Tracy Sullivan
Aussie Pooch Mobile
Marketing Manager
07 3888 7111
tracy@aussiepm.com.au