Positive Response Dog Training: Brisbane Region, Redlands, Logan.
Brisbane's Award Winning TOP TRAINERS. Dog Schools in Cleveland, Thornlands, Greenslopes & Annerley
Click here to contact us or click here for our home page
Brisbane's Award Winning

TOP TRAINERS - POSITIVE RESPONSE DOG TRAINING

We run weekly classes in various locations.

Our Specialised Private Training sessions are an excellent way to work one on one with many varied issues please see here

National accredited behavioural trainers.

Offer the following classes:

Puppy School (Part 1)
(ages 8 weeks -16 weeks)

Older Puppy School (Part 1)
(ages 17 weeks to 7 months)

Puppy/Older Puppy (Part 2)
(Extension course follows on from either of the above puppy courses)

Adult Dog (Part 1)
(8 months to Adult)-basic course for dogs with little or no education

Adult Dog (Part 2)
(Extension course follows on from the above adult dog course)

All Ages (Part 3)
(extension course)

This class is designed to provide you with a high level of training so that you and your best friend are able to go anywhere in the community. Take your dog with you for a coffee or lunch outing, off-leash control at the beach or the park, preparing your dog for any therapy or assistance work are just some of the avenues available to you both.

Private one on one Training

in the comfort of your own home or at one of our training locations

Fungility (agility for all ages)

And much more

Click here to go to current available classes to book in online

View your chosen class for ALL details including costs by clicking onto the relevant page ie. adult classes/Adult Dog (Part 1)

Small class sizes
Access to online dog training notes & videos
Specialised treatment

Harmony Harness - Winner of greatest pet product

Having problems walking your dog?

Our famous harmony harness, winner of the greatest pet product reduces 70 % of pulling immediately.

Sized and fitted correctly for your dog they come with a 10 minute free fitting lesson

Our territory:

Brisbane Region, Logan and Redlands. From early 2017, now also servicing Bundaberg.

Opening hours

Monday to Sunday.

Payment options

We accept cash and internet transfers.

Credit card facilities (surcharge of $2.50 plus 1.68% applies). Cheques (must be cleared 5 working days prior to class commencing.)

Please note we do NOT have eftpos facilities nor do we accept American Express.

Please include your SUBURB or POSTCODE in your email message so we can assist your enquiry.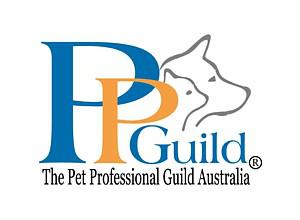 ---
Update your ozdoggy profile, web page, or directory listing here
---
Send a message