Pet Heaven Memorials
Dignity in passing - Caskets, Cremation Urns, Grave Markers, Memorial Jewellery and Books
Click here to contact us or click here for our home page
Pet Heaven Memorials is a family owned, family operated business.

It is a business born of a passion, love & respect for our faithful companions, our pets.

We offer a full and complete range of quality products for you to consider:

1. Caskets.

Pet Heaven Memorials are pleased to be able to offer you 3 beautiful caskets for you to chose from. Each one of the pet caskets we produce is carefully hand crafted and made with the same love and care we would give to one of our own.

2. Cremation Urns.

We offer a wide selection of beautiful Cremation Urns made especially for our pets. They are available in a variety of colours and designs and all of our Cremation Urns are made of the highest quality.

3. Grave Markers.

Our range of Grave Markers make a truly special memorial for your pet. They can be used to mark the very place where you laid your special friend to rest or simply place them either in the garden or on the lawn.

4. Memorial Jewellery

When you lose someone you love, it matters not whether they are from our human familty or your loved pet, the sense of loss is overwhelming. Memorial Jewellery offers a very unique source of comfort in your time of loss.

5. Books

There are many good books on the market today to assist with learning about death and grief and how we, as humans, given time, can put our lives back together, albeit not exactly as it were.

Please see our website for more information.

Please include SUBURB or POSTCODE in your email message so we can assist your enquiry.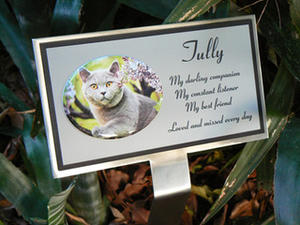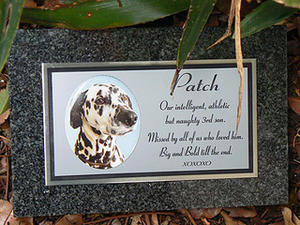 ---
Update your ozdoggy profile, web page, or directory listing here
---
Send a message