Labrador Rescue - NSW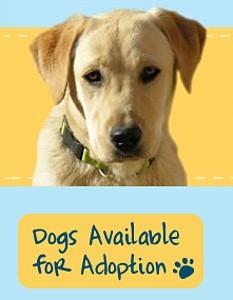 Helping our four legged friends find the loving homes they deserve
http://www.rescuealabrador.com/
See us at Sydney Pet and Animal Expo Feb 18-19 at Rosehill Gardens Racecourse.
The first reason is you will have a good idea of what you'll be getting. Our rescues live with foster carers in their family home so we will be able to tell you about the dog's characteristics, for example, whether it is good around children, other pets, is energetic etc.
The second reason is value for money. Why pay big money for a puppy that needs desexing, training and chews up the house? Most of our labs are pure bred and they all come desexed, microchipped, and have their worming treatments up-to-date.
A rescued dog does not mean it comes with a problem. Most unwanted dogs end up in a pound due to no fault of their own. Thousands of dogs are adopted into new homes each year where they become much loved members of the family
NOTE: Oz Doggy helped Labrador Rescue by supplying 10 hats and 10 frisbees for their stand at the Sydney Pet Expo Feb 2012.
Make an Enquiry