Million Paws Walk - 2015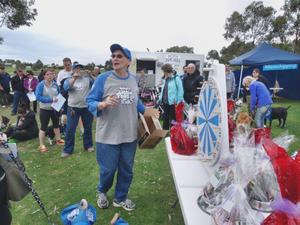 Good luck Brigitte from Brigitte's Dog School who is Co-Ordinator for the Melton Regional Walk.
http://www.ozdoggy.com.au/ozdoggy/profile.jsp?ozdoggyid=5999
About this event
Well done Brigitte - back into it for 2015 after a super effort last year. it's a big job to be a regional coordinator for an event like this - so we give you a big thumbs up! for your work.
About Brigitte's Dog School
Brigitte runs a dog training and puppy school in Toolern Vale on Saturday mornings. Great for dog owners wanting dog training in Melton and surrounds With years of experience in the industry - we recommend her services. Brigitte has been advertising on Oz Doggy for most of our past 11 years - it's been great to help direct dog owners to Brigitte's dog school
Make an Enquiry