Dog Scams - Beware Cameroon Western Union Payments and Deaf Missionaries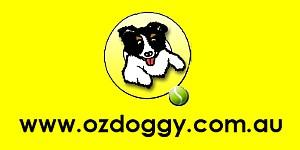 If you are buying or selling dogs please read. DO NOT SEND MONEY VIA WESTERN UNION FOR ANY DOG PURCHASE.
DO NOT SEND MONEY VIA WESTERN UNION FOR ANY DOG PURCHASE IN AUSTRALIA.
New scamwatch address and phonenumber updated 2016, for scamwatch in Australia
https://www.scamwatch.gov.au/report-a-scam
or phone Scam Watch 1300 795 995 to report a scam
UPDATE MAY 3, 2008 - THANK YOU FOR THIS SUMMARY KRISTY
June 2008 update: Report scams in Australia to http://www.scamwatch.gov.au This is a good resource about internet scams and also a place to make reports of current scammers.
I recently responded to an advertisement on simpletrade.com to a couple who wanted to rehome a female british bulldog puppy.
Their initial advertisement claimed they lived in Narre Warren, Victoria, however when i said i lived locally they said they lived in W.A.
Our first email contact stipulated the rehoming of Daisy, the bulldog, would be $300, then on the second email it escalated to $400.
Thinking it was still too good to be true and that a suposedly loving family would hate to have to give up their dog but would still fly it interstate to live with a family they had never spoken to, i decided to do some research.
Of the three photos of the dog they sent me, which they claimed to be the mother, father and Daisy herself, (which they later said was just the mother and daisy) i found a picture on the internet of a dog that looked remarkably like Daisy (for example, the dog was in an identical background of a blue and white sheet, in the fore ground was a pink and green blanket and both dogs were wearing a winnie the pooh costume). The picture was of a male bulldog, being sold out of Victoria in 2007.
When i questioned them about the photo, the sellers became very defensive but still wanted to go through with the sale.
The couple claim to be researching cancer in W.A. They openly express their christianity and before they send the dog they want a money order to be sent to Cameroon.
If their is anyway i can help end this sought of dishonesty and fraud, i would be more than willing.
UPDATE 26 JAN 2008:
This email from Claire in WA. She writes:
Hello, I replied to an ad for a British Bulldog puppy for adoption because the family was going away. After getting me to answer some questions (how often do i work, where would the dog be whilke at work etc) they told me the dog was mine, and that they wold arrange shipment to perth.
I asked for bank details and i was told to send payment to an Orphanage in Cameroon. Thinking this was suss I googled orphanages in cameroon and found it did not exist.
They ignored my request for pricing. They got my address so they could put it on the recipient sheet for the dog at the airport and my mobile number.
I will be changing my mobile number in a few days. As soon as they said to transfer money to Cameroon i knew something was up.
---END---
UPDATE 1 OCT 2007: Scammers are using local Australian addresses for you to send a cheque when selling a dog. If they ask you to send a cheque to an address that is not the same as their name - or not the same location as they are - SCAM. This is where the local person is also being scammed, used as a front for cheque fraud. The people banking cheques have fallen for email 'work at home scams and might not know they are depositing your cheque for a fraudster overseas.
UPDATE 2 OCT 2007 : Any emails offering dogs that mention AKC registered is a scam. This means American Kennel Club registration and shows that the sender has no idea you are in Australia, they are simply trying to scam money from you.
--------------------------------
At all times beware. If the picture looks too cute, if the offer is too cheap, if your instincts say there is something fishy going on, then don't buy. Do your homework, always check details!
This latest scam report from USA received in April 07. We receive a number of reports of scammers as they hit sites around the world. This next email is a very well explained version of events and we encourage you to read it, to be alert about tactics of scammers:
To All Whom Encountered The Same As Me;
I went onto www.theflyer.com looking for a Yorkshire Terrier puppy, and came across one that I wanted more information on. I sent an email and received a response from 'Pastor Augusta Welch' stating she was in Nigeria on a business trip and was not in her home state. But she offered to ship the puppy to me. I sensed suspicion when 'Pastor Augusta Welch' called the puppy 'Sophie' but in her ad the puppies name was 'Hannah'. When I asked her about it she said, 'Oh yes, my puppies name is Hannah, so sorry.' Her typing and literature was very first gradish.
I did a reverse look up on the number she provided and called it. It was a Caucasian family who spoke very good English that assured me there was no Yorkie for sale at that number. I told 'Pastor Augusta Welch' that I was not interested in having a puppy shipped to me. She assured me I would get the puppy. I ignored her emails and she still writes them to me asking me to send her money via Western Union. I came across another 'scam' today when a lady whom also can't type proper english, asking me to transfer her money via Western union as she was not in California like her ad stated, because she was getting ready to move there in the summer and that her puppy would ship to me from Cameroon.
I looked Cameroon up to see exactly where it was and when it came up Africa, I linked the two together. I ignored all emails but was logged into my Yahoo Messenger and got a message from the same lady! I denied any messages from her and I am worried about how she found me. Be careful when having a puppy shipped. There are plenty of breeders in the state where you live, why not pick your little addition up?
More buy and sell scam alert messages below:
BUY Scam alert message No. 1 begins:
Hi, I think I have recently almost been a victom of a doggy scam. I just thought I should let you know. I put a notice on your board about a week ago looking for a Yorkshire Terrior or Chihuahua pup. In only a couple of hours a got an email from HIDDEN saying that she had one, he is $500 and can get to me from NZ in a just a few hours. She told me that a Missionary gave her the pup to sell. I got two photo's from her, which didn't really look like to same dog. Then I asked for her phone number so I could speak to her, she said that her phones were out of serivce for the next week and that was impossible. I then asked her to send me some paperwork on the puppy, she declined and told me that the envelope with the papers in it was sealed and she didn't want to open it until she knew the puppy was sold. Strange.
No contact only through email. This happened over a few days, I only recieved emails from her at 2am and 4am in the morning, and when she asked for money, the address to send it to was in Cameroon, yet she claimed to be in Wellington, NZ. It all became very suss. I have and address in NZ for her and an address in Cameroon she gave also if I can be of any more help. I have saved all the emails as well. I felt so disappointed by this. That someone would scam on a little puppy.
OZ DOGGY ADVICE: DON'T BUY!
TIPS TO IDENTIFY SCAMMERS:
NOTE: Oz Doggy does not promote outside Australia but cannot stop anyone in the world visiting Oz Doggy.
1. Bad English. Most of these scammers come from outside Australia. They have really bad English. Bad English? Sounds a bit weird. Have a weird name? Warning bell #1.
2. Money is a priority. NEVER send money by wire transfer (eBay has helpful tips on this also) never give change from a cheque that has not cleared. If they seem very interested in receiving money and a deposit. Warning bell #2
3. Photos in an email. Scammers may try and send a photo of very cute dogs that are just what you are after. NEVER buy a dog on the basis of a photo. Often these photos have been lifted direct from elsewhere on the internet and then sent to you.
4. Like all business transactions, use common sense. Talk with the seller on the phone. They don't want to call you? Can't use the phone? Ask for their physical address and website and how you can verify where they are in Australia. Registered Breeders who are registered within their state and with relevant canine councils or breeder associations will offer both safety and reliability of a healthy animal and after sales service.
5. Why on earth buy a dog from Cameroon or Africa or anywhere similar oversea's? Does this seem like a good idea? Does this seem to have potential for being ripped off?
6. Emails will often arrive at strange hours, like 2am or 5am. Not always...but often these scammers are working from outside Australia.
So be careful out there, use your common sense and if any of the warning bells are triggered as above, check, check and double check, remember, you are buying a dog that lives and breathes and feels and will be a friend to yourself and your family. You should be willing to exercise care when making an important and in some cases, costly purchase.
Paul @ Oz Doggy
SELL Scam alert message No. 2 begins:
Hello,
I need you to be aware of a money fraud scam that is going on. These people are scamming unaware puppy sellers through this web page and other free advertisement websites.
This is ony a fairly new scam, and the Federal Police are aware of this, but are unable to do much. I am currently caught up in this scam right now.
This is how these people work:
Once they have sent the cheque, they will then claim that someone in their family is very sick and that they need the remaining funds immediately. People need to be aware that these people are using Fraudulant cheques!!
These people are very smooth operaters and are very convincing. They will often use religion such as Christianity to lure people in and try to get information from you so that they will say they have something in common with you.
These people are using a yahoo email address.
They often use address with a name and a number in it. The yahoo does not have an "au" behind it.
Do not trust these people they are not interested in the puppies. If they can pull this scam off with someone, the puppy with either be killed or left at the airports or dumped.
Once they have lured you in, they will constantly ask where you would like the cheque sent, but rarely ever do they ask about the puppies invovled. They also insist you send them a photo of yourself and to give out your address details. Once they've lured someone in, they will give all false home address details, shipping details and false names.
These people claim to be living overseas (in my case, Holland & Canada) But they are actually working out of Victoria.
This is extremely important to let people know about this, as it is becoming more prevelant.
Thank you for your time. Katherine.
Make an Enquiry