SEDA - Seeing Eye Dogs Australia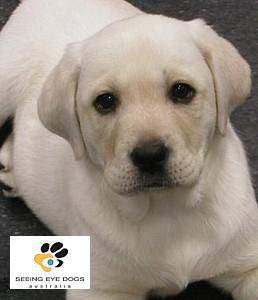 Seeing Eye Dogs Australia gives the blind and vision impaired a chance to participate as active members of the community.
Ozdoggy supports the work of SEDA with this complimentary listing:
For a blind person, a Seeing Eye Dog is often essential in enabling them to be independent and active within the community. Their dog can provide mobility and security that might otherwise be threatened by everyday obstacles.
Raised and trained to be a guide and friend, our dogs go through an extensive process before they are qualified and matched with a loving companion.
SEDA is a national organisation, providing Seeing Eye Dogs free of charge to blind people.
Make an Enquiry