Sydney Pet Rescue Adoption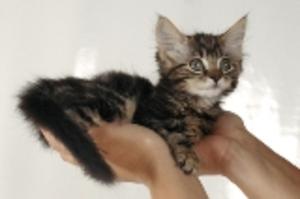 We rescue abandoned pets from Death Row & find them new loving homes
http://www.sydneypetrescue.com.au
About our rescue
Sydney Pet Rescue and Adoption is a registered non-profit charity (CFN 20040) run entirely by volunteers, focusing on the rescue and re-homing of abandoned pets from Death Row in pounds.
We have a 'no-kill' policy. We do not have a central shelter and our rescued pets stay with a network of foster carers who provide loving temporary homes for these sometimes traumatised pets, until they find their fur-ever homes.
Each pet you adopt enables us to save another life from certain death..
We offer a minimum 4 week trial period with all pets and will take pets back if not compatible.
We are a member society of WSPA
Donations of $2 or more are tax deductible
About our services
We will match you with a suitable pet and give a trial period before the adoption is finalised. We can help you to re-home your pet as long as it can stay with you whilst we advertise it for you.
Our territory:
We are situated in Sydney South but have foster carers in different Sydney metropolitan areas
Make an Enquiry