The Vet and the Secret Back Room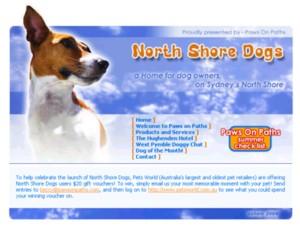 What happens there?
The Vet and the Secret Back Room
I took one of my clients dogs Oscar, to the vet today. He was stung by a bee, at the park. I was apprehensive to drop him home, and for him to be left unattended incase he had a reaction from the sting.
I know these vets well, I take many lost dogs to them that I find at the dog park (I love the way all dogs who manage to get out for the day, decided to take them selves to the dog park!) They are great! Lovely people.
But my perception has changed, since Oscar was taken to the 'Secret Back Room' for his injection. This always worries me. Why can't his injection be given to him, in front of me in the Consult room?
When I was doing work for WIRES, I had a beautiful baby Lorikeet that had to put to sleep. I worked so hard to keep this baby bird alive. And any one who has ever had anything to do with a baby Lorikeet knows how adorable and loveable they are. The vet, where I took Splat (I called him this, as he fell out of his tree!) took him straight from me in the waiting room, and proceeded to take him to the Secret Back Room. I jumped up and insisted on coming with her! Although my focus was on Splat, I noted dogs and cats in the very very very dark Secret Back Room, in cages.
The Vet was most put out on my request to be with Splat in his final moments, and was barking orders at a Vet Nurse on how to put my Splat to sleep. With the tears welling up in my eyes, as my beautiful Splat took his final breaths, the Vet didn't show much love to Splat and not much concern to me. The only focus was yelling at the Vet Nurse. She held Splat upside down, while he was screaming out for me, as he did in the mornings when he saw me preparing his breakfast. When he screamed like that, he knew he would receive his breakfast and then he would snuggle with me. I wanted to rip him out of her hands! Even though this bird was not a pet, and may or may not have ever been able to be released back in to the wild he was still a living animal, that was fretting to no end! And yes, they did/do volunteer their products and services to WIRES but regardless I was shocked!
Since then, I am always so concerned when a pet is taken to the Secret Back Room to be attended to. I am sure that no real harm comes to these animals that are taken to the Secret Back Room - and Oscar came running back to me, after having his shot, and jumped on my lap looking most pleased with himself. I think Vets should advertise themselves as 'Secret Back Room Friendly' or 'We Endorse the No Secret Back Room, Policy'. RIP Splat the most beautiful and tiny creation, to bless this Earth.
Make an Enquiry