Diary of a dog scammer sell scam - Beware dogs Cameroon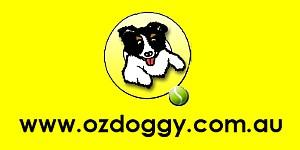 Email exchange from a dog scammer.DO NOT SEND MONEY VIA WESTERN UNION FOR ANY DOG PURCHASE.
DO NOT SEND MONEY VIA WESTERN UNION FOR ANY DOG PURCHASE IN AUSTRALIA.
Report scams in Australia to http://www.scamwatch.gov.au This is a good resource about internet scams and also a place to make reports of current scammers.
UPDATE - THANK YOU FOR THIS SUMMARY KRISTY
I recently responded to an advertisement on simpletrade.com to a couple who wanted to rehome a female british bulldog puppy.
Their initial advertisement claimed they lived in Narre Warren, Victoria, however when i said i lived locally they said they lived in W.A.
Our first email contact stipulated the rehoming of Daisy, the bulldog, would be $300, then on the second email it escalated to $400.
Thinking it was still too good to be true and that a suposedly loving family would hate to have to give up their dog but would still fly it interstate to live with a family they had never spoken to, i decided to do some research.
Of the three photos of the dog they sent me, which they claimed to be the mother, father and Daisy herself, (which they later said was just the mother and daisy) i found a picture on the internet of a dog that looked remarkably like Daisy (for example, the dog was in an identical background of a blue and white sheet, in the fore ground was a pink and green blanket and both dogs were wearing a winnie the pooh costume). The picture was of a male bulldog, being sold out of Victoria in 2007.
When i questioned them about the photo, the sellers became very defensive but still wanted to go through with the sale.
The couple claim to be researching cancer in W.A. They openly express their christianity and before they send the dog they want a money order to be sent to Cameroon.
If their is anyway i can help end this sought of dishonesty and fraud, i would be more than willing.
UPDATE from West Australia:
This email from Claire in WA. She writes:
Hello, I replied to an ad for a British Bulldog puppy for adoption because the family was going away. After getting me to answer some questions (how often do i work, where would the dog be whilke at work etc) they told me the dog was mine, and that they wold arrange shipment to perth.
I asked for bank details and i was told to send payment to an Orphanage in Cameroon. Thinking this was suss I googled orphanages in cameroon and found it did not exist.
They ignored my request for pricing. They got my address so they could put it on the recipient sheet for the dog at the airport and my mobile number.
I will be changing my mobile number in a few days. As soon as they said to transfer money to Cameroon i knew something was up.
---END---
UPDATE: Scammers are using local addresses for you to send a cheque when selling a dog. If they ask you to send a cheque to an address that is not the same as their name - or not the same location as they are - SCAM. This is where the local person is also being scammed, used as a front for cheque fraud. The people banking cheques have fallen for email 'work at home scams and might not know they are depositing your cheque for a fraudster overseas.
UPDATE: Any emails offering dogs that mention AKC registered is a scam. This means American Kennel Club registration and shows that the sender has no idea you are in Australia, they are simply trying to scam money from you.
Buying a dog (or anything) on the internet?
Oz Doggy encourages you to read this example of attempted fraud. Lisa luckily pulled out before it was too late.
Would you have bought a dog from Florence???? Start reading at the base if you want to follow the email exchange in date order. Paul @ Ozdoggy
From: florence To: Lisa Subject: RE: chihuahua hi lisa i would like to transport kate via quatar airways they do offer good quarantine services.i will need your full address so as to book for a nearest national air ways so as to ease your collection.in that photo she was 4months 3days old,she is vaccinated u can confirm from the breeder if u like from the e-mail u cld ask his number right now i donot have his number. i usually prefer paypal for money tranfer but here there is no paypal so i do prefer western union or money gram please tranfer the money via my secretarys address i will send him to collect the money.NDIKUM CHI GERALD BUEA SOUTHWEST PROVINCE CAMEROON After the tranfer sent all neccessary the info
Lisa wrote: Hi Florence, have you found out about the transportation and quarantine procedure,how long does she have to stay in quarantine for? does quarantine cost anything? and how old is she in the photo? Is she microchiped and vaccinated? also how would I pay you ? Do you have an account in brisbane for me to put the money in? Do you have the breeders contact phone number? Thankyou Lisa
From: florence rise To: Subject: RE: chihuahua hi lisa, I am very for the call we have a big network problem here personally i have tried but to no avail.i bought her from Mr ncho casain in the USA bye-mail address DELETED u may contact him for detail info she is pure breed akc registered and with a good health record.the photo i did sent to u is her most recent photo. she is house trained very friendly ,intelligent and eager to learn,concerning the price the least i can sell is $450 which is enough to takecare of the transportation cost,so in all iam giving u for free just blc i am humane.so be very gratefull. florence Rise
Lisa wrote: Hi Forence, what i really want to know is has kate got papers,does she have any champions in her blood line,is she pet or show quality,what breeder did you buy her from,can I have the breeders contact details so I can ask about the parents of kate and her bloodlines,is she microchiped ,vaccinated and reg with the council,is she house trained,how old was she in the photo and do you have any more recent photos,is her price a little negotiable and do you know anything about the quarantine procedure??? sorry about all the questions but am very worried about buying a dog from overseas. Thankyou Lisa P.S your secretary didn't call.
From: florence rise To: Subject: RE: chihuahua Date: Tue, 19 Jul
hi lisa we now have a time diffrence of 12 hours 7.15pm will be 7.15am for us and 2morrow will be very busy, will be going south to look for good breed of monkey to buy and send to my grandmother.i hope u wouldn't mind if i instruct my secretary to call u and give u these infos his name is mr. ndikum Gerald(NUMBER). get me if u are ok by this asap
Lisa wrote: Hi Florence, can you please call me tonight on NUMBER or NUMBER it doesn't matter how late you call but if you can't call tonight please call tomorrow after 7.15pm so I can find out more info about kate, sorry if you get this same msg a few times I am having troubles with this email. thankyou Lisa
From: florence rise To: Lisa Subject: chihuahua Date: Mon, 18 Jul
i hope u like it. by weekend u will have it provided u are serious she is the best i have ever have FLORENCE RISE
From: florence rise To: Lisa Subject: chihuahua Date: Mon, 18 Jul
hi lisa i havenot had any of ur mails apart from this one and u are very lucky blc someone was offering a price lower than $500 so i did refuse so if u show a little bit of interest then she is urs .i call her kate she is very friendly, brave ,intelligent and loving u will enjoy her. she is full registered.she is very playfull and u need to spend most of ur time with her.just wait for her picture asap ,iam scaning it Florence RISE
From: florence rise To: Subject: chihuahua Date: Sat, 16 Jul 2005
hi, i do live in brisbane but for the moment i am in Cameroon for an ecological fieldwork so i came with my pets but the condition here seems very unfavourable for them and i am seeling only to inhabitants living in my country Australia inorder to guaratee their fair treatment and care they desire they are very friendly and intelligent, they are fully registered and 4 months old.i do sell them for $500 each and i am going to takecare of all transportation expenses.its just in 32hours and you would have it if interested i will send you some further infos including the photos. thanks Florence Rise
Make an Enquiry