April 2016 Newsletter
Dear [FIRSTNAME],
Welcome to our April 2016 newsletter.
(Sign up here to receive our 1 per month newsletter)
Are you a dog owner looking for advice?
Oz Doggy has over 600 pages of advice for dog owners.
Our dog advice pages include:
Dog training advice from Hans the K9 Coach in Melbourne
Tips on how to stop excessive dog barking
Loads of tips from Bec the Sydney dog walker
Boarding a dog with diabetes
Natural supplements
Dog grooming industry news and articles from Aussie Pooch Mobile
Are you a dog owner looking for pet owners insurance?
Oz Doggy lists pet industry insurance for groomers, minders and pet care professionals

AND
insurance for pet owners. Recently added Pet Secure also supports Pet Rescue!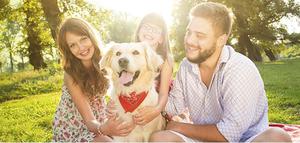 Interested to study small animal naturopathy or dog massage in 2016?
NCTM also offer face to face training at courses around Australia.
Kind Regards
Paul @ Oz Doggy
http://www.ozdoggy.com.au