August 2016 Newsletter
Dear [FIRSTNAME],
Welcome to our August 2016 newsletter.
(Sign up here to receive our 1 per month newsletter)
We're taking a new approach in the next few newsletters and releasing some of our 100s of pages of dog advice.
'How to stop excessive dog barking' was a popular article a few years back. We asked Oz Doggy members to supply tips and advice on how to stop excessive barking in dogs. 
This followed a story of a fire fighter in Port Douglas who arrived home to find written death threats against his dogs. His wife was concerned and so was he, that an annoyed neighbour would go so far as to write such a letter.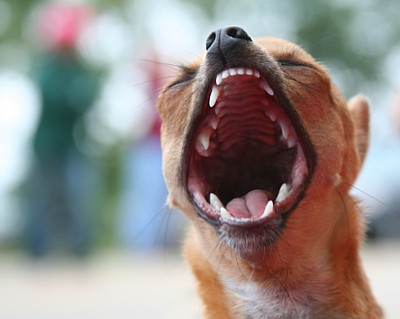 The neighbour was annoyed at the constant barking of the dogs. And while the firefighter agreed his two unattended dogs did bark when he was away, he certainly didn't deserve such aggressive communication.
While it is a popular fact that around 50% of Australian families own a cat or a dog, it then follows that 50% of the population do not. It is the right of families to own a dog, but it is also the right of neighbours not to be greatly impacted by that decision.
Oz Doggy was founded in 2004 with a belief that dogs who are actively engaged with their owners, actively exercised and socialised, properly trained and lovingly minded when families are on holiday - help create a happier society - and of course a happier dog.
Visit 
this page
 to find six useful tips to help you, your dog and your neighbours live a happier life.
Kind Regards
Paul @ Oz Doggy
www.ozdoggy.com.au