City Dog - Melbourne, Australia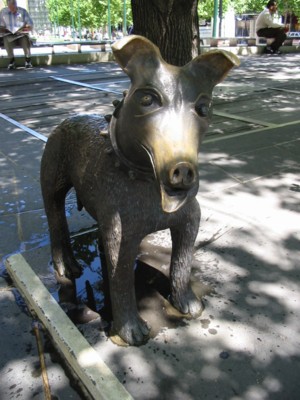 This dog isn't walking far but someone has helped him make a splash! Seen at the intersection of Collins Street and Swanston Street in Melbourne, Australia.

Looking for a dog walker or dog minding service in Melbourne, Sydney, Brisbane, Perth, Hobart, Adelaide, Darwin or beyond, please visit Ozdoggy dog walker and dog minder categories.