Important information about noticeboard scams!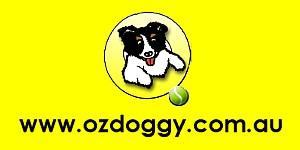 Ozdoggy noticeboards deliver success to many families around Australia, they also open the door to scammers who will try and get money out of your pocket.
Note this example sent to a noticeboard user on March 27th:
Hello, i'm Mark ,i felt it is important for me to mail you because am really interested in buying your (pup),i will like to get to know more better,i mean the description of the items like ..
(1)the present condition..
(2)the last offer price..
(3)pics of it..
i will like you to know that the payment method will be Via transfer into seller account..if you have geniue Wells Fargo Bank accout or bank of America or Chase Bank Account where the money can be easily transfer to Quickly,so if you have any of this bank account and also ok with this , kindly get back to me soonest Hope to Read from you Soon and also do Bussiness with you.
Mark B Donald..
What to look out for:
Any enquiry like this that talks about payment, local and USA cheques and especially Western Union transfers is a fraud attempt. They will try and send you a large cheque and get cash balance back before the cheque bounces. If transmitting via Western Union, say bye bye to your money. eBay, Ozdoggy and many other online businesses will always recommend that you never send money via Western Union unless you personally know the recipient.
Also look at the English. While we have sadly seen some very good scam attempts located within Australia, many (as above) have slightly weird CAPITALISATIONS, weird grammer or it seems to be a general email not specific to your (pup). This months final tip? Many scammers are reluctant to use the phone, they pretend that they have bad hearing or work weird hours or don't have a phone. This may be true, but it is a very common ploy and don't fall for it.
What you can do:
Be vigilant! and careful. Check out your buyer or seller by confirming their details, phone numbers and Australian location. Ozdoggy can help introduce you to others, its up to you to get to know the person you are dealing with.
This months tip: While Ozdoggy protects your email address from visitors, when you reply to an enquiry they will see your address. Some users have recommended using a seperate hotmail or yahoo address when buying or selling on the internet (eg. bordercollie@yahoo.com )
Is it all problems? Is there success? YES!
Hi Paul
Just thought I should send this on to you (email from Mark B Donald as above). I have had two emails like this from the add on your site. I know you were worried about that? So I just thought I would email this on to you.
I found a wonderful home for Jackson. He went to a family with three kids, another lab and a huge backyard. They also had plenty of money and promised to keep using his daily supplement on him. I was so thrilled!
Good luck catching these nasty people!
All the best!
Nicci
Ozdoggy provides new tips and updates every month for safe noticeboard use.
COPYRIGHT: All text information and re-sized pictures and all artwork and published material on Ozdoggy™ is copyright of Ozdoggy™ or the business or dog owner where relevant and may not be reproduced, republished, transmitted or used in any way by any means in any media for any purpose or similar use without the express written permission of Ozdoggy™. Please refer all enquiries to paul@ozdoggy.com.au
http://www.ozdoggy.com.au/uploads/21434/notices.html