December 2012 newsletter
Hi [FIRSTNAME]
Two months ago I read about a fire fighter in Port Douglas who arrived home to find written death threats against his dogs. His wife was concerned and so was he, that an annoyed neighbour would go so far as to write such a letter.
The neighbour was annoyed at the constant barking of the dogs. And while the fire fighter agreed his two unattended dogs did bark when he was away, he certainly didn't deserve such aggressive communication.
While it is a popular fact that around 50% of Australian families own a cat or a dog, it then follows that 50% of the population do not. It is the right of families to own a dog, but it is also the right of neighbours not to be greatly impacted by that decision.
Oz Doggy was founded in 2004 with a belief that dogs who are actively engaged with their owners, actively exercised and socialised, properly trained and lovingly minded when families are on holiday - help create a happier society - and of course a happier dog.
A direct link here
www.ozdoggy.com.au/how-to-stop-excessive-dog-barking.html
Dog Trick Training from Jean's Puppy Pre-school in Melbourne
And one final thing....we had some great fun the last few days helping Jean update her website with pictures of some of her 2012 graduates. We also uploaded some of her 'trick training' pictures and a video on her website. She Jean's Puppy Pre-School on Oz Doggy for more info and links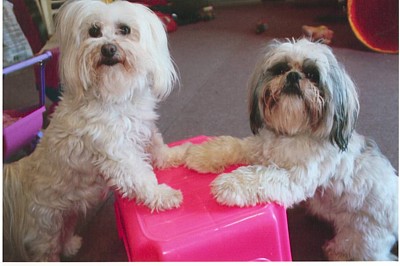 Kind Regards
Paul @ Oz Doggy