March 2016 Newsletter
Please contact suppliers and services directly as to how COVID-19 may affect the way their products or services are delivered. Stay safe everyone!
Hi from Oz Doggy,
Welcome to the first of our two March 2016 newsletters.
Are your dogs safe and secure when travelling with you in the car?
Would your family be safe if you had to brake suddenly? Parcels? Animals?
Put Your Puppy Behind Bars is located in Ferntree Gully, Victoria.
Their dog barriers come with parts and labour 10 year warranty.
They have over 20 years' experience of in design and manufacture.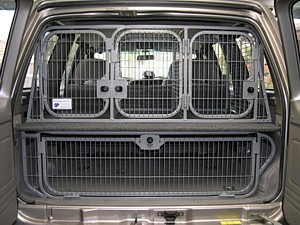 Interested to study small animal naturopathy or dog massage in 2016?
NCTM also offer face to face training at courses around Australia.
Kind Regards
Paul @ Oz Doggy
http://www.ozdoggy.com.au