Doggy Wash - Sydney Pet EXPO Nov 6, 04
Please contact suppliers and services directly as to how COVID-19 may affect the way their products or services are delivered. Stay safe everyone!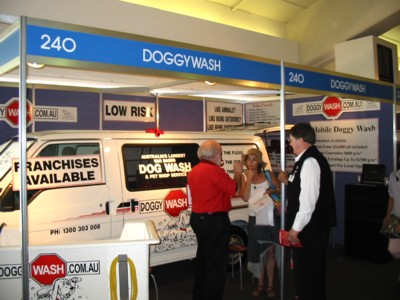 If your motto is lifestyle, lifestyle, lifestyle and you are tired of mundane jobs and the inside of an office, you should take a look at Flea-Stoppers - DoggyWash Business Opportunities.

Visit our website today.