Oz Doggy at Melbourne Pet EXPO Feb 3-5, 2006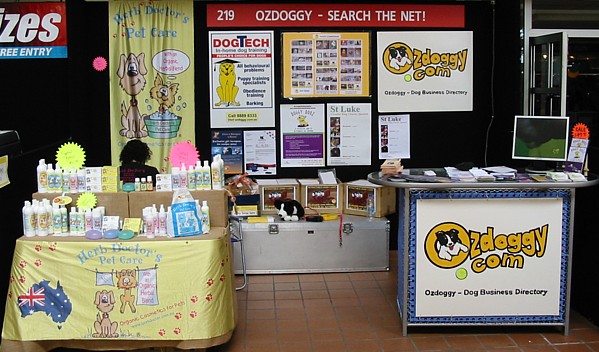 PICTURES: The Ozdoggy Stand at the 2006 Melbourne Pet EXPO.

Where?
Caulfield Racecourse, Melbourne. 3,4,5 February, 2006. Stand 219 (same as 2005)
Oz Doggy services:
We promote dog products and services around Australia, connecting dog owners with products and services they need. Over 13 000 unique visitors looked at 65 000 pages in January 2006. We are here to make a difference to the public and suppliers to the dog community.
Owned by marketing and online professionals, Ozdoggy also offers tailored marketing packages for all businesses. This includes helping with the marketing fundamentals of any bricks and mortor business to promote your message online.
Paul @ Ozdoggy, February 2, 2006.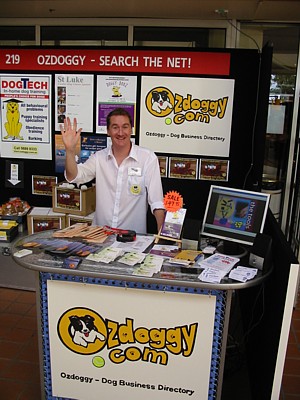 visit our friends at www.herbdoctor.com.au