Oz Doggy testimonials from visitors and advertisers - over 14 years of helping dog businesses get business

2018 Update: Oz Doggy has been in business for over 14 years! And after 14 years - we're still delivering business to over 150 advertisers - some who have been with us for 14 years - right from the start in 2004. Some of our advertisers don't want you to know how successful they are - and we understand that. However there are businesses who contact us from time to time - and tell us the service Oz Doggy provides continues to bring them business. If you have a dog business - look at these testimonials below from Oz Doggy advertisers - and ask yourself if getting online business would be worth $99 a year to your business.
Remember - all these businesses are still advertising on Oz Doggy - and some of them for 14 years.
April 2014
Hi Paul

I had a lady give me a call the other day and said that you referred us.

I just wanted to drop a quick thank you, as it is very much appreciated from the bottom of my heart.

Hope all is well with you and your business.

Thanks again.

Kind Regards
Fotini (Advertising 2010 - 2018)
I just wanted to say a HUGE thankyou to you and Oz Doggy. I am a micro business and I have been struggling to make a go and market myself to show people that there is a gentle way to training and understanding our dogs. Since advertising with you last week I have had 4 bookings and through ozdoggy I am ranking either no 1 or no 5. I just can't thank you enough for what you have done. Your help with everything has been fabulous and your customer service is excellent. I have recommended you to many other small businesses and I hope they too advertise through you.

Regards
Dee Scott - Advertising 2007 - 2018
Positive Response Dog Training
Certificate IV Behavioural Trainer
Ph: 0424 058 450
Web: www.positiveresponse.net.au
Hello Paul
Congratulations on your new website. it looks great. I have had many hits from Oz Doggy it has been a great success for me. Keep up the fantastic work, I wish you and your business every success.
Kind regards
Joy Greenshields
Passion Pets Australia
http://www.passionpets.com.au/
Advertising 2006 - 2015
(Business now closed as retired)
Hi there, I just wanted to thank you for your fantastic web site because I am very happy to say that I have adopted a lovely female Cocker Spaniel & I feel confident that she will be a great addition to my family. Thanks heaps - Angela
Hi Paul,
I just wanted to say a big thank you for whatever you guys do!!!
Within a day of us listing on your site, we were ranking on the first page of search results with Google. This is something we have been trying and trying to do, and listing with you has made that happen.
We were having heaps of problems with the search phrases 'pet sitter central coast' and 'pet sitting central coast'. We now come up (thanks to you guys) in the first few listings, and always on the first page!
If you would like to use this as a testimonial please feel free to do so!
Keep us the fantastic work!
Kind Regards,
Joel
I just want to say thanks for the great website and I have been flat out since it has appeared, so many people have contacted me through the new website (it is unreal)!!!! You have done a great job, thanks
Jean's Puppy Preschool - Advertiser 2006 - 2018
Your site is very easy to use and I am quite impressed with all the information you provide. Great work!
(Didi - Visitor - Qld)
"The website has been terrific for our business. We've made many regular clients because of it"
(Mobile Dog Wash - Advertising 2005 - 2018)
Now retired in 2018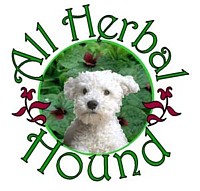 **************************************
From first contact with Paul at www.ozdoggy.com I have been helped in all respects to advertising my business. There is never any time delay in response to my enquiries. They have had a free hand in placing my advert and I have had success with their choices made. I am most impressed that ozdoggy website shows up everywhere. I have paid higher fees elsewhere and not received the same displays or advertising that ozdoggy have given me. I thank them very best and recommend others to use this site if you want good service and results.
(The Dog Shed - Superdog Homepage Advertiser - WA: Advertising 2004 - 2018)
(Note: We also now help The Dog Shed with a mobilised website platform)

**************************************
We at St Luke Cavaliers have found the professionalism and service by Paul of Oz Doggy beyond any of our expectations and are extremely happy to continue using this venue as a means of connecting with prospective puppy purchasers.
(St Luke - Category Champion Breeders - VIC) Advertiser 2005 - 2018)

**************************************
Received 2005
Not only is Oz Doggy a user friendly home for all dog lovers and owners, if offers unique service's to boost your businesses profile (e.g. Dog Blogs, Advice Forums etc), and you don't even need to be a paying advertiser utilise these functions! Paul Jackson cares about the content of Oz Doggy, and he also cares about his advertisers and users. He whole-heartedly supports my business, as I do Oz Doggy. Paul and I have formed a lasting friendship, that no amount of my advertising budget - can buy!
(Bec from Paws On Paths- Sydney) Advertiser 2004 - 2012 - closed business for happy family reasons :)