Mcleod: Winner of Ozdoggy Photo Competition
Please contact suppliers and services directly as to how COVID-19 may affect the way their products or services are delivered. Stay safe everyone!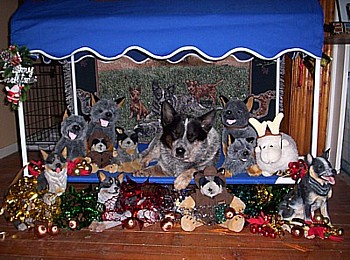 Mcleod won the first ever Ozdoggy Photo competition and part of his prize - which included 3 of our great Ozdoggy dog leash + spotlights - (now sold out) :) - is to have his very own page on Oz Ddoggy.
These great photos of Mcleod were sent in from owner Toni from Lonerun ACD's (Virginia, South Australia) - link to Lonerun Cattle Dogs at the base of this page.