Can you help find Beau? Missing English Setter.
Please contact suppliers and services directly as to how COVID-19 may affect the way their products or services are delivered. Stay safe everyone!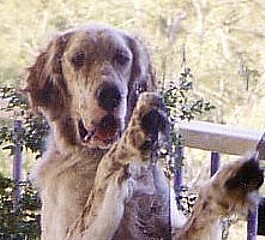 My website has been set up to find my beloved dog who is an English Setter and his name is BEAU and bring him safely back home. Beau vanished mysteriously from our home on the Gold Coast in Queensland on 1 July 2003.