June 2016 Newsletter - pet first aid in Brisbane, Norwegian cats and dog massage
Dear [FIRSTNAME],
Welcome to our June 2016 newsletter.
(Sign up here to receive our 1 per month newsletter)
Are you a dog or cat owner in Brisbane interested in pet first aid? 
Details here for course dates: 4 July and 18 September 2016.
Family friendly course will give you theory and hands on practice in:
Toxicities
Basic CPR
Bleeding, bandaging plus more!
The night includes
2 hours of Tuition
Practical hands on for each client
Tea/ coffee break
AEC First Aid booklet
Question and answer time
Course run by a vet technician
This course is run by our vet technician Stephanie McCorkell. 
Bachelor of Applied Science , Major - Veterinary Technology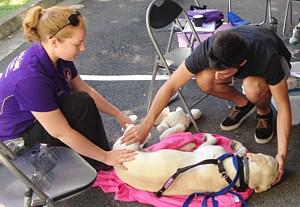 Cute cat!
For over 10 years Oz Kitty has been our sister site dedicated to cats.
Cat minders, pet sitters, cat boarding, cat grooming and products like cat fences.
Great to welcome Debbie from GuysNDolls Norwegian Forest Cats, who have just joined
our breeder pages. We welcome any cat breeders from $38.50 per year, and cat 
products or services from just $88 per year. If you're not sure how to promote, contact us.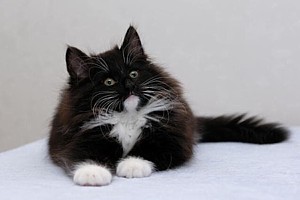 Interested to study small animal naturopathy or dog massage in 2016?
NCTM also offer face to face training at courses around Australia.
Kind Regards
Paul @ Oz Doggy
http://www.ozdoggy.com.au