Intro to Dog Massage : DVD & Workbook $45.45
Please contact suppliers and services directly as to how COVID-19 may affect the way their products or services are delivered. Stay safe everyone!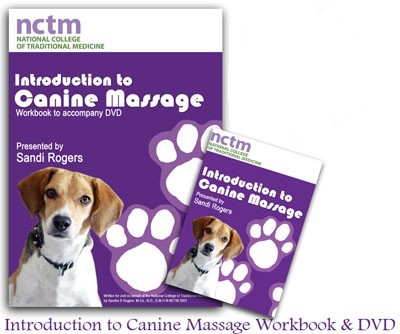 This introductory 20 minute DVD PLUS workbook package is an excellent introduction to the important aspects of dog massage.

This is a great way to 'sample' your interest in canine massage and discover if further study in the field of small animal naturopathy will interest you.

Price includes shipping.
ALL SHOPPING PRICES ON OZ DOGGY INCLUDE DELIVERY IN AUSTRALIA.
FLAT RATE AUD$8.80 TO US AND OUTSIDE AUSTRALIA.